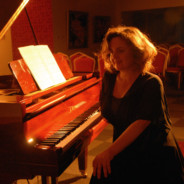 Founder and pianist of the Ateek Ensemble . Sorbonne graduate in musicology.Studied piano and music at the Ecole Normale in Paris and Trinity College of Music,London.She has studied with world famous professors and performers such as Philip Fawke, Raymond Banning, Laurent Cabasso, Ruth Nuy, Eric Vidonne, and Thian Enguyen .Zina has participated in many festivals in Jordan, Morocco, France and Vienna. She performs worldwide as soloist and accompanist and is currently teaching piano. Website: www.zinaasfourpianist.com Email:...
read more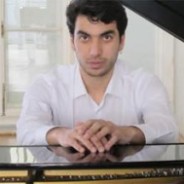 Award winning pianist Kenan Tatlici was born in 1990 in Hatay, Turkey. He started to play piano at an early age.   In 2000 he was accepted as Prof. Binnur Ekber's student at the Hacettepe Ankara State Conservatory. In 2007 he resumed his musical studies at the Moscow Tchaikovsky State Conservatory from  which he graduated in 2013 .During this period he worked with well known professors such as the renowned professor Yury Matynov. Tatlici has actively appeared in masterclasses worldwide  with famous pianists and teachers including...
read more
Iraqi pianist, conductor and composer of orchestral and chamber works performed in Europe, the Middle East and North America. Self taught as composer Mohammad studied piano at the Music and Ballet School in Baghdad 1968-1980 and later on piano with Vera Barisivna at the Russian Academy of Music in Moscow where he obtained his MMus in 1997.Among his several Honors and prizes are First prize in the Arab Song Competition in Cairo in 2000.He is currently conductor of the Amman Philharmonic Orchestra , head of the Keyboard Department and assistant...
read more
French-Syrian pianist born in Damascus, Dania Altabbaa has studied in the Conservatory of Damascus, the Center Apple Hill of Chamber music in New hampshir, and at the École Normale Supérieure de Musique of  Paris with a grant of the french government and the Foundation Albert Roussel. She is graduate in piano and chamber music unanimously, and has received instruction from great teachers such as Françoise Thinat, Geneviève Martigny, Claude Helffer, Éric Heidseik, Jacqueline Robin. She has won several international prizes (prize pf the...
read more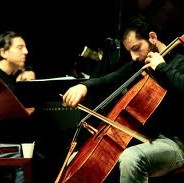 Born in Ankara in 1976. He entered Ankara State Conservatory of Hacettepe University in 1985 and studied percussion and cello with Jozsef Györfy. He completed his high school and University education with Prof. Dogan Cangal and graduated from the cello department in 1996. He then started working as a tutor at his alma mater. During his education, he gave many recitals and participated in many chamber orchestras. He recorded his first CD with the Presidential Symphony Orchestra. Erçag also recorded Metin Altıok's "Oratorio", which...
read more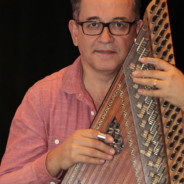 Born in İstanbul in 1959 , Tahir Aydoğdu graduated from the Physics Department of the Middle East Technical University,Ankara.One of the highest honors Aydoğdu has received is the appreciation prize given by the council of the Middle East Technical University (METU) in Ankara on May 25th,2001 as a musician & graduate of METU by National Olympic  Committee .  A member of the World Simbalom Association, based in Budapest , Aydoğdu is an active kanun player at the TRT Ankara Radio. His solo album "Hasret"  was produced by "Kalan...
read more
Azerbaijani qanun player, Aysu Sadiqova, took the course of qanun performing from Yaqut Mammadova at Music College of Azerbaijan National Conservatory. Afterwards, she took the Musicology and qanun performing courses with renowned Malik Mensurov and Yaqut Seyidova during her preparation for her Bachelor Degree at Azerbaijan National Conservatory. Furthermore, Aysu successfully completed her Masters degree at the Azerbaijan National Conservatory. Aysu performed with world famous Azerbaijani National Artists such as Zabit Nabizade, Babek...
read more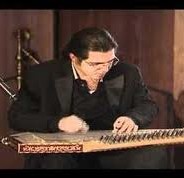 Halim started his studies on the oud then specialised in qanun.He participated with the Amman Symphony Orchestra and is a member of the Amman Arabic Music Group. He is currently teaching qanun at the Academy of Music.Halim is also a member of the music department at the Jordan Radio and Tv Corporation. He represented Jordan in Canada, Italy, France as well as several Arab Countries. Halim is also a...
read more
Qanun player from Syria graduated from the High Musical Institute of Damascus in 2007 Supervised by the Azerbaijani qanun player(Almira Akhoandoufa).He has participatied in several festivals worldwide and is a memeber of the Syrian symphony orchestra and different arabic music ensembles. He was chosen by the renowned European orchestra Nieuw Ensemble which is specialized in contemporary music to perform as a soloist at the Opera de Bastille in Paris at the 'Festival d'Automne'.He has participated in workshops with the Turkish Qanun...
read more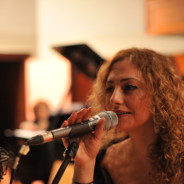 Soprano from Lebanon, holds a higher degree in chemistry and music. Started her musical studies with prof. Nona Manoyan at the Lebanese National Conservatory. Hala has diplomas in vocal performance and opera singing from the Ecole normale de Paris, under the guidance of Caroline Dumas ,as well as a professional degree from The National Conservatory of Boulogne-Billancourt with Esthel Durand. Laureate of many concours such as : UFAM, Leopold-Bellan (excellence degree), Tremplin des Artistes 2008. She participated in many concerts and...
read more
Graduated Cum Laude from the Conservatoire National Superieur de Musique et de Danse in Paris. Dima is currently pursuing her career in Opera in Europe and the Middle East.Dima's forthcoming roles include Papagena in Mozart's "Die Zauberflote" under the direction of Peter Brook, Ynold in Debussy's "Pelleas et Melisande", and lLe Feu, La Princesse and le Rossignol in Ravel's " L'Enfant et Le Sortilege", under the direction of Sir Eliot...
read more